---
Are you thinking of taking the plunge into Vietnamese cuisine?
Good call! Aside from being absolutely delicious, it 's a culinary sensation with a
deep history
behind it
. But with so many vibrant, tasty and energetic options, where do you begin? Here are four great dishes to start you on your food journey to Vietnam.
1. Rice Paper Rolls
These moreish tubes of flavour heaven are the best place to start on your journey to
Viet-nom! These little soldiers are packed full of fresh and healthy deliciousness - asian greens, herbs,vermicelli noodles and various combinations of pork, beefand seafood. They're best enjoyed slathered in Hoisin or
Nuoc Mam
sauce while sneaking in a cheeky bit of Insta at work.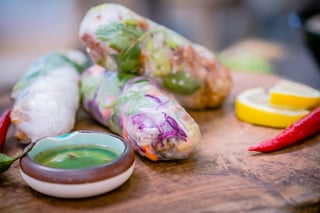 2. Pho
that can be agreed upon is that Pho is the best.
Seriously. It's THE BEST.
It's an amazing mix of rich broth, slurpy noodles and tender meat. This fantastic combo is
natural goodness.
The sandwich staple of Vietnam that combines the flavours of French and Vietnamese cuisine. It's an eclectic throw together of cold cut meats, pate, carrot, cucumber and coriander - all snuggled together in a crispy baguette roll. Yum!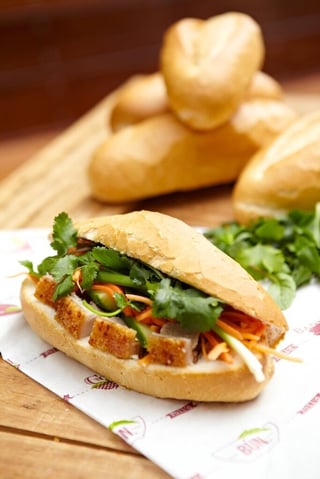 Bao will change your life. These lil' delicious buns are made up of sweet, fluffy soft bread and
can be filled with all sorts of yummy things. Pork, minced beef, taro bean - the list goes on. You
HAVE to kick start any Vietnamese feast with some bao - just be prepared to order second round of them.
There you have our top 4 recommendations - do you have a favourite Vietnamese dish that you think it great place to start for newcomers? Let us know in the comments!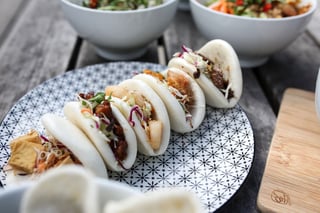 ---