May 18th is 'No dirty dishes day', a day to cast aside the burden of responsibility and enjoy some YOU time (Also dirty dishes are the worst). While the day promotes rolling up those sleeves and powering through that pile of horror in you kitchen sink, it's also about the importance of taking care of yourself.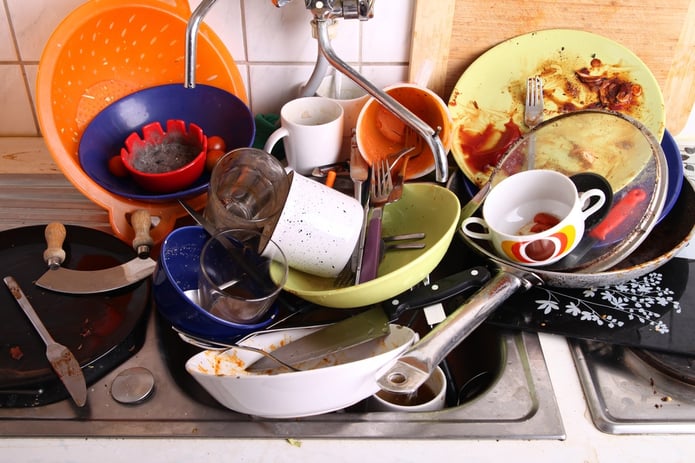 Seriously. The WORST.
Essentially, today is THE day to take a break from the dull weekday routine. (Ugh deadlines, ammight?). Stress less you beautiful thing, you!
While we don't advocate skipping work, or watching Netflix on your browser in your meetings today (We're hearing great things about Girlboss), we definitely think you should set aside a few minutes of your day to stop and relax.
We've tirelessly roamed the internet to find you ten relaxation methods that you can do on National Dirty Dishes day; at home or in the office. Or the park. Or when getting coffee.
1. Eat chocolate
Well if you insist...
Let's start with an easy one. Eating a small amount of dark chocolate daily, can provide an assortment of health benefits, including reducing the risk of stroke AND boosting the overall health of your heart. If that wasn't a good enough reason to get your daily chocolate fix (like you need an excuse anyway), regular consumption of dark chocolate can reduce your stress levels. So be sure to grab a little bite of dark chocolate today. In moderation, of course!
2. COUNT BACKWARDS
Feeling a bit overwhelmed today? Has your barista bro used milk instead of soy in your arvo coffee? Word crashed before you could save that 32 page report? Take a deep breath and count backwards! Counting from 1 - 10, and then backwards can help bring calm to your busy mind, as your brain will be focusing on what comes after (before?) 8. Is it 9? 7? What was I stressed about again?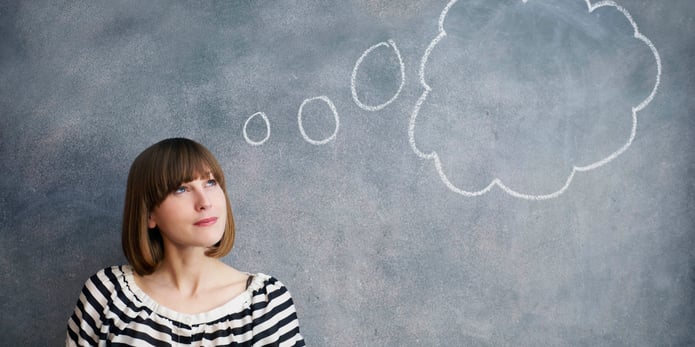 Don't worry, be happy.
3. ENJOY SOME ALONE TIME
You're a busy little bee and your life has so much going on at any moment. When you feel like you have the weight of your world on your shoulders, it's a good time to walk away and enjoy a few minutes of peace and quiet. Spending time away from the hustle and bustle of work, life and people allows you to gather your thoughts and get yourself on track. Go for walk, lie down in a quiet room, or sit in the park. Just be sure to allocate 5 minutes to yourself today.
Maybe set an alarm first.
4. SKIP the cooking
You don't have to worry about dirty dishes, if you don't cook. Genius! You've had a long day, your brain is already going into zombie mode and you have earned a break from adulting. Skip the burden of agonising over dinner tonight and get dinner delivered. And it's easy to do in this day and age, with apps like Foodora available at the tap of an app. Get something delivered, zone out on the couch, and bin your dishes afterwards. (Just think of the turtles and recycle when possible!)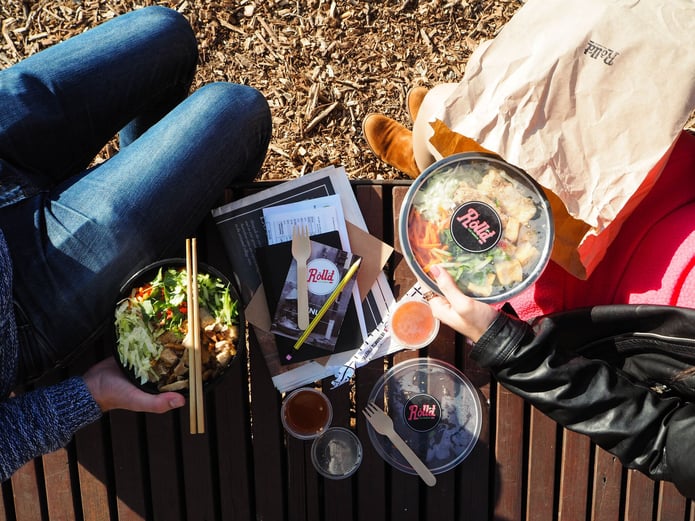 ...or combine tips 3 & 4 together to achieve maximum relaxation.
5. Cuddle up to someone (or Thing)
Nothing makes you feel safe, secure and loved like a great big hug! As explained by Dr Paul Zak, hugging releases Oxytocin, a hormone in the brain that boosts pro-social behaviour that relaxes you and builds trust between people. So if you're having a rough day today, be sure to sneak a hug from a friend, partner, family member or colleage. Dr Zak recommends at least 8 hugs a day, so get cuddlin'! Don't forget, if you're struggling to find a person to wrap your arms around, you can always rely on your pets.
Regardless of how you choose to treat yourself today, remember to avoid the dirty dishes and enjoy a moment with the best and brightest person in the world: YOU!
After some more relaxation tips for the home and office? Then check out these great recommendations here.
Let us take care of dinner tonight (and the dishes!). Order now via the link below: