At Rolld, we love sharing in the myriad of experiences that life can provide. While family and sharing Vietnamese cuisine are the experiences we pride ourselves on the most, we aspire to discover, share and enjoy new thrilling journeys!

Last Wednesday we did just that, and treated over 30 lucky competition winners to a go karting experience at Hi Voltage Go Karts in Ravenhall, VIC. There was an air of excitement and nervousness, as for many of them, this was the first time behind the wheel of a go kart. Adding to the nerves, was the fact they were up against F3 driver and Rolld partner Dylan Young.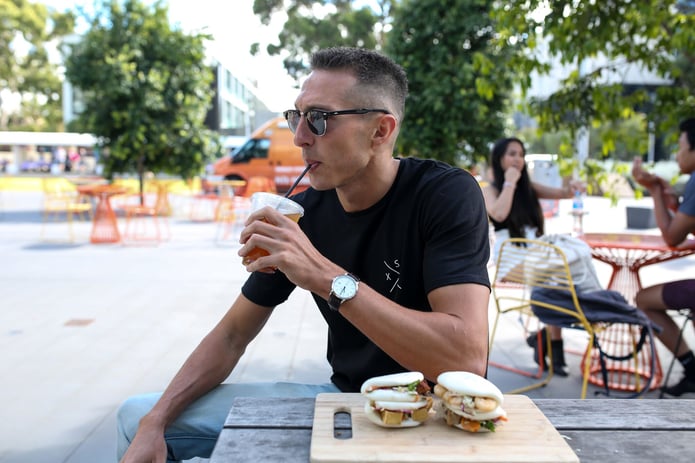 We hosted two sessions over the course of the day (Special mention to our morning group who braved the chilly Autumn morning with vigor and enthusiam!), each kicked off with some warm up races on the track, led by Dylan himself, to familarise themselves with the go karts and the course. (Not that they needed it - we swear we had some go karting prodigee's among the pack!)
The warms up did just the trick and got our winner's blood pumping for the main event - the time trial qualifiying heats. Here, our winners would test their skills, mettle and competitive edge against one another for prizes, fame and glory...
...But first, a track walk...
...and a pit stop to fuel the reflexes with some delicious Vietnamese food. (Thank you kindly, Catering team!)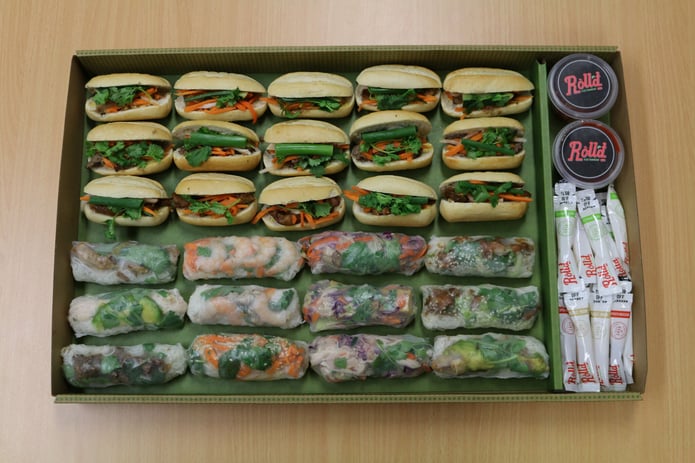 And then they were off! Our qualifying heats were an orchestral composition of sweat, dust and the howling screeching of tires on polished concrete. Our drivers competed valiantly, with precision, grace, finesse... and the occational collision.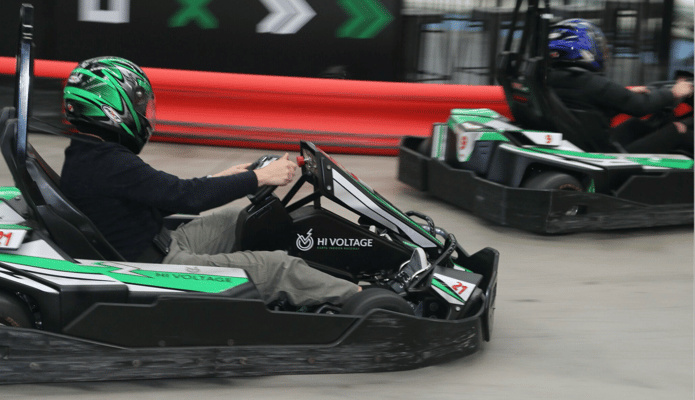 From the fires of the qualifying heats, arose the final challengers. The drivers with the fastest heat times, took pole position in the final race of the day. This was the race, the race that would see three drivers take the podium, and be awarded with fantastic prizes. The chequered flag dropped and they were off - this race was not about time, but about who could cross that finish line after three laps.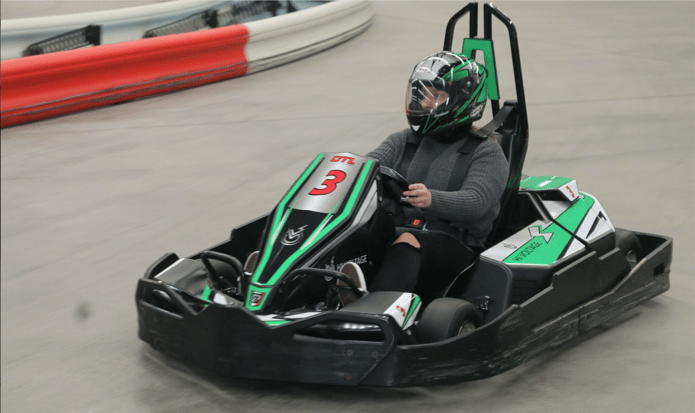 Each session provided three champions. 1st, 2nd and 3rd place all received a stunning timepiece from the Melbourne Watch Company, as well as a catering voucher to go towards their next Rolld feast!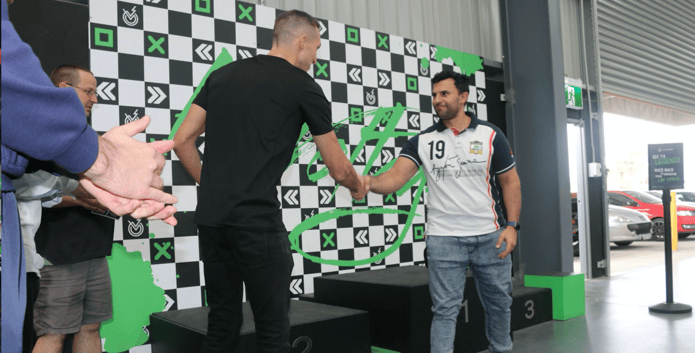 We had an absolute blast hosting the day, thanks to the warm, friendly group of drivers we had hosting the event. Friendships were made (and strengthened) and new shared, experiences were crafted. But don't take just our word for it, here is what Dylan himself has to say:
"It was awesome to meet customers of Rolld and see a lot of rev heads
present! It's always fun times mixing with people who love racing and
obviously share a passion for Rolld's food and lifestyle! The important
part is many of them were bloody quick so well done to Rolld for producing
a fast crew. Everyone had a fun day and improved a lot and some of them
really should look at racing more as they definitely have the skill in
their genes...hopefully I can give them some advice along the way!"
Thank you to Hi Voltage Go Karts for helping us host a brilliant day, to our competition winners for being a wonderful crew and of course, a big thank you to Dylan for being a charming host (and driving instructor!). Dylan also sends his thanks:
"I want to thank Rolld for putting together a fantastic day and I'm
looking forward to experiencing many more action packed days with their
customers moving forward!"

"Finally, congratulations on the winners, and well done on Danny
(Ricciardo) Young who won the afternoon event as it meant D.Young was on
top of the podium!"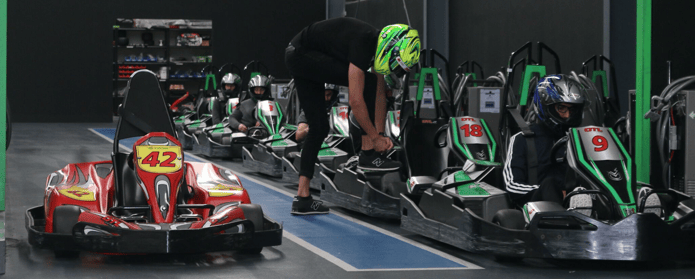 Find out more about Dylan Young in our video series:
Dylan Young Introduction: Watch it now here!
Want to get a behind-the-scenes peek at Dylan's daily workout? Check it out here!
Are you hungry yet? Watch as Dylan Young introduces the new Rolld delivery service.